Joe Danger Comes To Xbox Live Arcade Next Week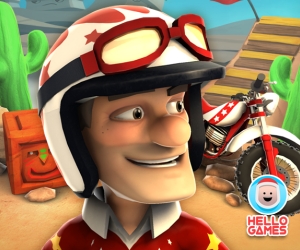 Hello Games' PSN smash hit Joe Danger is coming to Xbox Live Arcade. "When is he coming?" you may ask yourself – The answer is next week!
Despite owning a PS3, for some reason I have yet to enjoy the delights of Joe Danger, but thanks to Hello Games I can now rectify that mistake. A Special Edition version of the game is hitting Xbox Live Arcade next Wednesday (14th December), at the price of 1200 Microsoft Points.
As the titular character, dubbed "The World's most determined stuntman" take part in various motorbike-based stunts in over 100 levels. This new version of the game features over 50 new levels that were not in the PSN original.
Check out the trailer below for a better idea of what Joe Danger is all about, or in the meantime check out Hello Games' website.