Learn how to Deal with Enemies in new Amy Survival Horror Trailer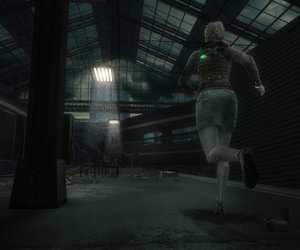 The upcoming Survival Horror game – Amy – from French developers Lexis Numerique has been shaping up to be a very impressive looking downloadable title. The game follows the exploits of Lana and Amy, as they try to survivein a small midwestern city called Silver City, in the aftermath of a mysterious Comet landing.
A new video has today been revealed that shows us some of the ways that the pair can deal with the murderous inhabitants of the city who have been transformed by the Comet. Sneaking, running and fighting all seem to be valid forms of getting around enemies, and the title looks like it takes inspiration from such Survival Horror titles as Silent Hill and Project Zero – combining Survival elements with some basic puzzling.
Watch the Horror unfold below in the new video:
Amy is due for release on the PlayStation Network and Xbox LIVE Arcade in january 2012 – on an as-yet unannounced date – and a PC version will follow at a later date.