Square Enix Confirms that Kingdom Hearts 3D is Coming to Europe and North America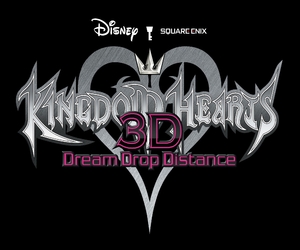 The Kingdom Hearts series has seen many iterations, across a variety of gaming platforms , over the years. Now that it is time for the series to take the step into 3D, on the Nintendo 3DS system – Square Enix have proudly announced that the new title – Kingdom Hearts 3D: Dream Drop Distance – will see release in Europe and North America next year.
The game will see the return of popular characters from the past game, as players can take control of both Sora and Riku. In the title, the two leads go through a series of tests, to prepare themselves for the upcoming battle that will take place in the enxt main Kingdom Hearts game. In the Sleeping Worlds, the heroes must recruit Spirits to do battle with Nightmares, with many new enemies specially created for the game. Other main characters such as Roxas will also appear, and the game also boasts some new Disney characters –  with The Hunchback of Notre Dame making his first appearance in the series.
The Kingdom Hearts games have always blended the worlds of Square Enix RPGs and Disney films together in a brilliant way, and it will be exciting to see how the game works in three dimensions. This will all help build anticipation to the next major instalment of the gsame, that is expected for release on Playstation 3 at some point in the future, although very little is known about it.
Check out the announcement trailer below (not yet fully translated from Japanese):
Kingdom Hearts 3D: Dream Drop Distance will release on Nintendo 3DS sometime in 2012.