Alienware to Reveal Top Secret Project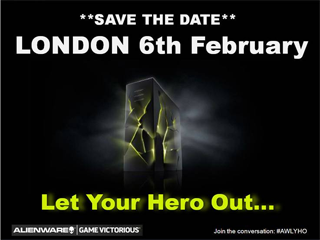 Alienware has, over the past couple years, become a brand that all gamers will either drool over or gloat about. Possibly both. Simultaneously. And as if the company didn't already have enough to offer the gaming generation of PC users, it appears that they're idea machines haven't stopped churning.
Alienware are set to make a big reveal of their latest addition to the family. Whilst hardly anything is known about the product as of yet, they released a video today that gives a little bit of an insight to what the machine will bring to the table.
"Built with triumph in mind" seems to be this machines slogan. With such a large promise straight off the bat, and with Alienware's large track record of bringing impressive systems that blow your socks off, we could be looking at one powerful PC.
It will be fully revealed in all of it's glory at a Launch Party being held on February 6th. Be sure that GodisaGeek will bring you the news straight away when they make their big unveil.