PES 2012 is Coming to OnLive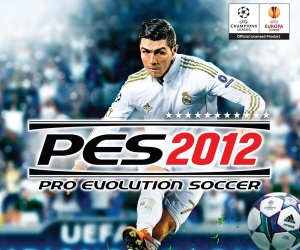 It had to happen at some point, one of the big Football games had to come to the cloud based gaming services eventually, with Konami's Pro Evolution Soccer 2012 taking that first leap and joining OnLive.
There's no solid date yet, but you can see some of the details on the official page for the game here, where you'll see that it will cost £29.99 and be controllable via keyboard and mouse, as well as standard joypad. If you aren't aware, OnLive editions of games are modified PC versions, so the multiplayer will be intact and complete too.
It gets better though, if you don't currently have an OnLive account, you can pre-order PES 2012 today and get a free OnLive Microconsole Game System sent to you as well.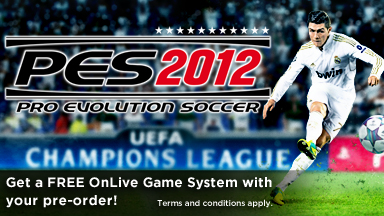 You can be sure that when the game is available, we'll have a demo for you in our "Play Now" section, but for now we're wondering: Does this interest you? We know PES has a very strong fanbase, and the game has come on leaps and bounds this past iteration, with the Xbox 360/PlayStation 3 version scoring alongside FIFA 12, whilst the 3DS version is also stellar, as we mentioned in our review.
We're wondering if this will make EA take notice, or if they will ignore OnLive and continue with Origin, their own digital store. What do you think? Let us know in the comments below.
PES 2012 is out now on almost every console, you can read our review of the 3DS version here, and our review of the Xbox 360/PlayStation 3 version here.