Ruin Changes Name to Warrior's Lair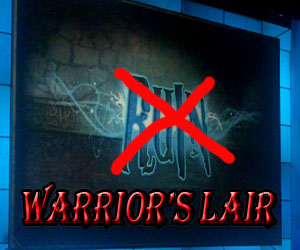 When Sony showed off the PlayStation Vita at E3, one game that had people talking was Ruin. A hack and slash RPG that could transfer save files between the PS3 and Vita to play on both consoles. Ruin was just a working title and developer, Idol Minds, have changed the name for reasons unknown. Both are pretty uninspiring, but I think Ruin has a bit more pizzazz to it, but oh well. No release date has been confirmed for Warrior's Lair as of yet.
The name change was confirmed over at PlayStation and below you can see a few of the features that the game possesses;
Engage Everywhere. Stay connected via the PlayStation®Vita, Web and PS3; quest, challenge rivals and craft everywhere you go.
Multiplatform Gaming. Save, resume and play across both platforms. Enhance your experience on the PS3 with 3D and the PlayStation Move.
Friends As Rivals. Work with and against each other as you search for rare treasures, trophies and rewards.
Personalized Lairs. The manifestation of your accomplishments, show it off and challenge others to take you on.
Broadcast Your Supremacy. Show off rare equipment and victories across various social outlets.
Source: IGN