Tiny Invaders to Infect a New Character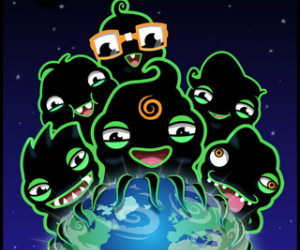 Fans of tiny green aliens rejoice! Independent developers Hogrocket have announced that their debut title Tiny Invaders is receiving some brand new levels.
The new level-pack, which is part of a free update for the game, features a brand new character for the band of invading aliens to infect and take control of. Hogrocket are remaining tight-lipped about the identity of this new character, only going so far as to say that they are a legend, and are more powerful than the President. My money's on Bruce Forsyth, but don't quote me on that.
In addition to this new character, the final level in the new pack has been designed by the winners of the Level Design competition that Hogrocket ran at the Gamecity Festival back in October of last year.
If all this wasn't enough, the studio has also announced they are releasing a free version of Tiny Invaders. This edition features 15 free-to-play levels, with the option to have more as part of an upgrade. If you haven't yet had the chance to try out Tiny Invaders, this version is perfect, though I suspect you'll be wanting to upgrade pretty quickly.
Tiny Invaders is available to download now from the App Store. The free-to-play version can be found here.