Binary Domain Demo Drops on 15th February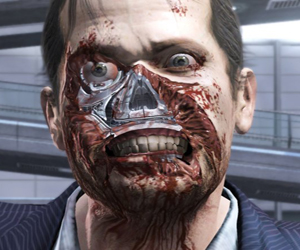 After a few weeks of trailer after trailer, everyone will finally get to give Binary Domain a whirl on the 15th February in demo form. Sega's upcoming third person shooter has most recently received a 35/40 from highly respected Japanese mag, Famitsu. The intrigue has been building for quite some time, so I'm sure this demo will interest many.
In the demo, you take on the role of Dan Marshall as you go through two of the Rust Crew's – your squad – early missions in the futuristic Tokyo. Players will get their first look at the "Consequence System" in the demo too. This seems like one of the more distinguishing features of Binary Domain; something to seperate itself from Gears, Uncharted…etc. The fact that voice recognition is a big deal in the game could be interesting too, depending on the implementation.
Binary Domain is set to release on 24th February for Xbox 360 and PlayStation 3.