A Week in Gaming: 09/01/2012 – 13/01/2012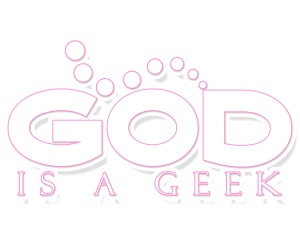 Why hello there! How are you? Have you enjoyed your week? You're probably wondering what's been happening this week on GodisaGeek. Well worry not, as I am here once more to guide you through the myriad of content that has appeared over the past week, collated into another edition of A Week in Gaming.
REVIEWS
We start things off this week in the usual fashion, with a look at the reviews that have cropped up on GodisaGeek over the past five days. As ever, if you want more reviews then head on over to our Review section where we've got plently more reviews for you to devour.
Jurassic Park: The Game – Full Season Review
Robin decided to ignore the various warning signs that were dotted all over the place this week to review the full season of Jurassic Park: The Game from Telltale Games. Whilst he found the game to do a "good job of making the film series truly interactive" it wasn't completely without fault, with repetitive gameplay one of the main issues. However, Robin thinks "the overall experience is still a rewarding and absorbing one"
You can read Robin's full review of the first season of Jurassic Park: The Game here.
Turtle Beach Ear Force Bravo
We have two tech reviews for you this week. First up is Calvin with a look at the new Modern Warfare 3 licensed headset from Turtle Beach. Featuring 'Optimised Customisable Presets', designed to give you an edge in any gaming situation, Calvin found the headset to be the "perfect headset for multiplayer FPS gamers, on any platform".
Read Calvin's full review here.
Alienware M18x
Our second tech review of the week comes courtesy of Adam, who had a look at the new M18x gaming laptop from Alienware. He found the machine to be a "true powerhouse", and even refers to it at one point as "a beast". If that isn't high praise then I'm not sure what is.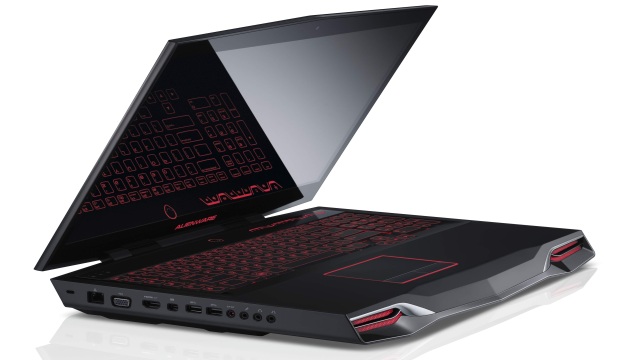 You can read Adam's full review of the Alienware M18x laptop here.
Mobile Monday
Finally this week, Martin returns with another dose of Mobile Monday.
This weeks titles included: Blast Aliens, a "game that tries to do something different and succeeds"; Home Sheep Home 2, which Martin thinks is "an excellent puzzle game and something that fans of Aardman's art style, and especially fans of the Shawn the Sheep character, should be getting"; Let Me Out, a "quality game from some quality developers"; and finally Stretched, a "good looking, easy to play and enjoyable puzzle that's well worth anyone's time".
You can find Martin's full review of each title, as well as links to the App Store for each game, in this week's Mobile Monday.
NEWS
Not content with delivering quality reviews to you, the team at GodisaGeek work hard all week to bring you the latest gaming news. Here's the top picks from the past few days. As usual, simply click on the headline to be taken to the full story.
Resident Evil: Operation Raccoon City Triple Impact Trailer

Capcom released a new trailer for the upcoming Resident Evil: Operation Raccoon City from Slant Six Games. The five minute CGI trailer introduced us to the members of the special forces team that will be venturing into Raccoon City to deal with the undead threat.
Netflix is Coming to PlayStation Vita
Following the launch of Netflix in the UK, news came from CES (the Consumer Electronics Show) that Sony's new handheld, the PS Vita, will also feature the streaming service.
Metal Gear Solid: Snake Eater 3D Gets a Firm Release Date
Konami have finally revealed the release date of the long-awaited Metal Gear Solid: Snake Eater 3D for the Nintendo 3DS. And it's rather soon.
Bethesda V Interplay is Finally over as Fallout MMO is Canned

The idea of a Fallout MMO is that definitely had me excited, given the rich lore-filled world that the Fallout games are set in. However, those hopes of trudging across the Wasteland with friends seem to have been dashed following the recent court battle between Bethesda and Interplay.
Call of Duty: Elite Premium Members to get at least 20 Pieces of Content
Call of Duty: Modern Warfare 3 is quite a popular game so I'm told, and I'm sure the news that those who signed up to the premium version of the Elite service will be receiving at least 20 pieces of downloadable content for the game is music to their ears. And by music I mean the sound of bullets whizzing past.
Ubisoft are Mission Launch for Ghost Recon Future Soldier this May
Ghost Recon: Future Solider was one of the titles that I was rather impressed with at last year's E3. Now comes the news of a solid release date for the title on PS3 and Xbox 360, as well as details of a multiplayer beta.
New Binary Domain Trailer to Cushion the Fact That Sega's Sci-fi Shooter is Delayed
What is it with robots and their propensity to take over the World? Can't we all live in some form of robo-harmony? Apparently not, if the latest trailer for Sega's Binary Domain is anything to go by.
OnLive Console-Class Gaming To Be Integrated Into All Google TV Devices
OnLive continues it's impressive march towards being available on every electrical device (trust me, soon you'll be able to play games on your toaster) with the news that the service is to be intergrated into the Google TV platform.
That's all the news for this week folks! To ensure you stay up-to-date with all that's happening in the gaming world be sure to follow our Twitter or 'like' our Facebook page.
ARTICLES
I've got two articles to share with you this week, and they are both cracking (if I say so myself).
Firstly, we have Adam's view of the latest MMO to hit the market, Star Wars: The Old Republic. As a newcomer to the MMO genre, Adam has provided us with a rather unique take on BioWare's latest title. You can read all about his experiences with The Force here.
The Vault returned this week, and from its depths Lee brought us a look at the top ten controllers that have graced videogame consoles. From the NES to the Xbox 360, a wide variety of controllers are discussed. Is your favourite there? Do you agree with Lee's choices? Let him know in the comments.
THE GODISAGEEK PODCAST NETWORK
A Week in Gaming has undergone a slight change this week, as we bid a fond farewell (for the time being) to Forum Watch, and welcome The GodisaGeek Podcast Network! This week on GodisaGeek saw the launch of two brand new podcasts, as well as the start of season 4 of the Godcast, and these three shows now make up the brand new GodisaGeek Podcast Network. We're immensely proud about the launch of this new venture, and we hope you all enjoy the auditory delights that will come of it.
Kicking things off on Monday was the return of the Godcast, now in its fourth season. Adam, Calvin, Terry and Tony sat down once again to inform you what they've been playing, as well as discussing some of the bigger news stories of the week in their own unique manner.
Wednesday saw the launch of Saint & Greensie, a new podcast featuring the comedic talents of Sean and Colm. Every Wednesday they will be bringing you their own unique take on videogames, and let me assure you they do not disappoint in this, their opening episode.
Finally, today saw the launch of the third podcast in the GodisaGeek Podcast Network; Ding! Focusing on MMORPG's such as Star Wars: The Old Republic, Calvin, Martin and Jon were joined this week by Trey Douglas to talk about story paths, character builds, and much more. If you're an MMO fan, or simply want to learn more about the genre, Ding! is the podcast for you.
And that is it for this week's edition of A Week in Gaming. I shall return next Friday, with more of the best that GodisaGeek has to offer.
Don't forget, if you want to add your thoughts about anything covered in this week's article then you can leave us a comment below, or you can Tweet us, write on our Facebook Wall, or post a message in our Forums.
Alex Wozniak
Hello! I'm Alex Wozniak and I'm a writer here at GodisaGeek. I've been gaming ever since my cousin gifted me an Amiga 500 at the tender age of 3 (or was it 4?) and I haven't looked back since. Currently, I'm enjoying playing games on the PlayStation 3, Xbox 360 and Nintendo DSi.
Apart from gaming I enjoy watching Formula 1, snooker, and darts, though I doubt I'll ever enjoy golf, cricket, or lawn bowls. I also support both Bradford City AFC and Bradford Bulls, but at times that support can be thoroughly tested.
If you want to get in touch you can email me at alex[at]godisageek[dot]com, or send a tweet to @Antholex.
You can find more of my ramblings and musings about videogames over on my blog, the
Anthology of Interest
.