Resident Evil: Operation Raccoon City Triple Impact Trailer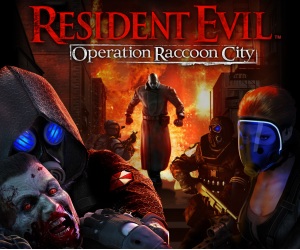 Capcom has today released a brand new trailer for Silent Six Games' upcoming title, Resident Evil: Operation Raccoon City, which "shows off the brutal triple threat combat between the Umbrella Security Service, US Spec Ops and zombies and B.O.W's."
The five and a half minute trailer shows Raccoon City in the grip of the mysterious T-Virus outbreak and introduces the  six members of the US Spec Ops team, Tweed, Dee-Ay, Harley, Willow, Shona and Party Girl, as they go in to battle with the USS to determine the true cause of the outbreak. Some of the footage you will have seen before, but this is five epic minutes of CGI you won't want to miss. There's monsters, there's gore, Go get it below.
Resident Evil: Operation Raccoon City will be released March 23rd in Europe for Xbox 360 and PlayStation 3. The PC version will follow at a later date.
Don't let us be your little secret: SHARE!