A Week in Gaming: 13/02/2012 – 17/02/2012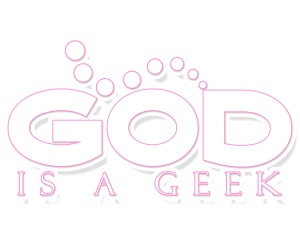 The past few days have been incredibly busy here on GodisaGeek, with perhaps our largest ever selection of reviews, previews, news, podcasts, and articles being posted to the site. If anybody was to try and summarise everything that has appeared over the past 5 days they would undoubtedly be called a fool.
Good thing I'm not a fool then.
REVIEWS
This week's edition of A Week in Gaming features a grand total of 12(!) reviews. That's more than one review a day! But do you know what the best thing about this is? We've actually posted a lot more than 12 reviews over the past few days.
I'm not sure if you are aware of this, but in a few days time the PlayStation Vita will be launching here in the UK. And this week GodisaGeek have brought you a whole host of reviews of games which are going to be released alongside the PS Vita on February 22nd. I'll be providing a round-up of all our Vita reviews tomorrow, but for now I'll simply tell you about the other 12 reviews that the GodisaGeek team brought you this week.
Sanctum Collection
Kicking things off we have Martin who reviewed the Sanctum Collection, which is available for Windows PC. He thought that the game is an "under-appreciated gem in a world that's flooded with mediocrity", and if you are a fan of tower-defense games but want something a wee bit different then "Sanctum is the game for you".
You can read Martin's full review of the Sanctum Collection here.
Shank 2
Jonny donned his red bandana and fashionable facial hair this week to review Shank 2 from developer Klei Entertainment. He found that every scene in the game was "a beautifully crafted arena of death" backed up by a "cracking library of sound effects". Overall, Jonny found Shank 2 to be "superb both in terms of value for money, and as a benchmark for the genre".
Find Jonny's full review right here, and check out a trailer for the game below.
UFC Undisputed 3
This week Robin was brave enough to step into the ring and bring us a review of UFC Undisputed 3, which is available for the PS3 and Xbox 360. In comparison to it's predecessor, Robin felt that developer Yuke's had "invested a lot of time and effort into re-structuring and refining the experience", creating a title that "gets closer than ever to the authentic UFC atmosphere and experience".
You can read Robin's full review of UFC Undisputed 3, including the online mode, right here.
MLG Pro Circuit Controller
I've got a quartet of fantastic tech reviews for you all to enjoy this week, starting with Adam's review of the MLG Pro Circuit Controller. Whilst being a tad pricy, Adam found the MLG Pro Circuit to be the "nicest gaming controller" he's ever held and thought that it was a "testament to the magnificence of the controller that despite being wired, it is now the controller of choice".
Read Adam's full review right here, and check out a video of the controller in action below.
Mad Catz Soul Calibur V Arcade FightStick SOUL Edition
Our second tech review this week comes courtesy of Martin, who reviewed the SOUL Edition of the Mad Catz Soul Calibur V Arcade FightStick (try saying that with a mouthful of spagehtti!). He thought that the "amount of modification that the player can perform in order to suit their own personal gaming style is astounding", and that the fightstick is "certainly one of the best" you can currently buy and "emulates the arcade experience very well indeed".
Read Martin's full review of the SOUL Edition of the Mad Catz Soul Calibur V Arcade FightStick here.
Mad Catz Wireless Force Feedback Racing Wheel
Our next tech review of the week comes from Tony, who put the Mad Catz Wireless Force Feedback Racing Wheel for Xbox 360 through it's paces. Even though the wheel comes in at a hefty £199.99, Tony did believe that the "price tag justifies itself pretty quickly", and that "this is as close as you're going to get" to being in the seat of a real race car.
Tony's full review can be found here. In the meantime you can check out a video of the wheel in action below.
OnLive Universal Wireless Controller
This week's final tech review comes from Calvin, who had some hands-on time with the OnLive Universal Wireless Controller. He gave the controller "top marks for comfort, design, accessibility, boxed accessories and value for money", and found that the controller worked "flawlessly" on a variety of OnLive-enabled devices.
Read Calvin's full review here.
Gotham City Impostors
Sean decided to dig out his best Batman costume, and perform his Adam West impersonation, this week in order to review Gotham City Impostors, from developer Monolith Productions. Whilst he found the game to be "limited by the fact that there is no story-driven mode", it nevertheless is a "fast moving, genuinely funny, deliriously imagined title", and one which "deserves a look for fans of the multiplayer FPS".
Read the entirety of Sean's review here, or check out a trailer for the title below.
Double Fine Happy Action Theater
Colm was on hand this week to review Double Fine Happy Action Theater, which is available on Xbox LIVE Arcade. Whilst Colm thought the game was "marketed to an age group that thinks Dora the Explorer and Fireman Sam are the bee's knees", he also found that the majority of mini-games on offer "will have you smiling from ear to ear".
Grand Slam Tennis 2
Having become tired impersonating Batman, Sean decide to hit the courts and review Grand Slam Tennis 2, available on PS3 and Xbox 360. He found the title to be "a bold and highly worthy addition to the scene", but lamented the lack of Kinect controls for the Xbox 360 version. However, Sean loved the inclusion of classic players, and found that the "subtle, accurate control scheme worked a treat".
Find Sean's full review right here, or check out a First Look video below.
Mobile Monday
Our resident Mobile expert Martin was back again on Monday to tell you about some iOS games you may want to consider playing.
In this week's edition of Mobile Monday there was: My Army, "a simple yet fun iOS top-down shooter"; Oven Break, which Martin thought that if "you've never played a game of this genre before then you should at least give Oven Break a go"; Word Trick, a game where if you are looking for "something new to challenge your friends with then there's no reason not to give Word Trick a go"; and finally Spot Trick Hero, which Martin thought was a "game that can take hours away from you without you ever even noticing".
You can read Martin's full review of each title, as well as find links to the App Store for each title, in this week's Mobile Monday.
Valentine's Day Special: Mobile…Tuesday? – Boy Loves Girl
Given that the Tuesday just gone was Valentine's Day, Martin decided that his Valentine's present to all you lovely readers was a review of Boy Loves Girl, an iOS title from developer Grubby Hands.
Martin thought that the "art style and charming, yet loving story is certain to melt even the hardest of hearts", and if you were looking for a game to share with that someone special then "Boy Loves Girl is that game".
Find Martin's full review of Boy Loves Girl, alongside a link to the App Store, in the Valentine's Day edition of Mobile Tuesday.
And that's all 12 of our multiformat reviews this week! Remember, I'll be back tomorrow with a round-up of the PS Vita launch title reviews, including Uncharted: Golden Abyss, WipEout 2048, and many more!
NEWS
It just wouldn't be a Week in Gaming if there wasn't a summary of the biggest news stories that have hit the gaming world over the past few days. As always, click on the title of each story to be taken to the full post.
UK Charts: Kingdoms of Amalur is the New Number One
E.A. will certainly be happy with the performance of their new action RPG, seeing as it entered the charts at the top spot.
UK Pricing For Upcoming Vita Digital Only Games Revealed
Days before the launch of the PS Vita in the UK, Sony have revealed the prices of their first-party PSN-only titles. And the good news? They're all under a tenner.
Binary Domain Demo Drops on 15th February
Do you like robots? Do you like robots that have human skin? Do you like shooting robots with human skin? Then you might like the Binary Domain demo.
Final Four Street Fighter X Tekken Characters Named & PC Version Dated
Alongside announcing the final four characters (two from Tekken, two from Street Fighter), Capcom have so released a series of trailers, all of which you can see in the full post.
New Resident Evil 6 Information Shuffles Onto the Scene
Following the announcement of Resident Evil 6 a couple of weeks ago, Capcom have released some brand spanking new information about the title, in particular about the characters we'll be meeting and controlling in 9 months time.
Ni No Kuni Due for Release in Europe in Early 2013
Ni No Kuni, the collaboration between Level-5 and Studio Ghibli, has had it's European release set for early 2013. Full details in the full story.
Ubisoft Teases Far Cry 3 Story With New Trailer
Ubisoft seem to really like dub-step, if this CGI trailer for Far Cry 3 is anything to go by. Not that the trailer is set in a dub-step club. In fact it's set on a tropical paradise. Though I think calling it a paradise might be a bit much.
Assassin's Creed 3 Release Date Revealed
Whilst we certainly expected a new Assassin's Creed to be released this year, we know have a firm confirmation that the next title in the series will be called Assassin's Creed 3 and will be released later this year. Expect more information over the coming months.
Eurogamer Expo Tag Teams with Virgin Media
The Eurogamer Expo is the UK's largest videogame convention, and this year the main sponsor will be none other than Virgin Media. Though whether Usain Bolt is set to make an appearance has yet to be confirmed.
Max Payne Brings the Pain in New Trailer
Rockstar have released a brand new trailer for Max Payne 3, which delves into the story and why exactly Max is a little bit grumpy down in Brazil. (Hint: it's nothing to do with the fact that he got sunburnt)
And that's all the news for this week folks! To stay up-to-date with the latest news in the gaming world be sure to follow our Twitter or 'like' our Facebook page.
ARTICLES
I've got a bumper collection of articles to share with you this week, a grand mixture of previews, interviews, opinion articles, and, erm, a drawing of Deputy Editor Martin.
Rik was on-hand this week to preview some of Ubisoft's PS Vita titles, including Rayman Origins and Dragon Hunter: Alliance. You can find links to parts one and two of Rik's Ubisoft Vita preview below.
Part one.
Part two.
Not content with simply previewing PS Vita titles, Rik also provided us with a preview of Prototype 2 from developer Radical Entertainment. The sequel to 2009's Prototype, Prototype 2 sees you take the role of Captain Heller, who's been infected with the same virus as the original's Alex Mercer, as you take to the streets of New York and wreak mutated havoc. Sounds fun doesn't it? You can read Rik's full preview of Prototype 2 here.
Transformers. They're the robots in disguise. Luckily for us though the developers behind Transformers: Fall of Cybertron are not robots in disguise, which meant Terry was able to interview them about their upcoming game. Find Terry's full interview with High Moon Studio's game director Matt Tieger here.
Given that it was Valentine's Day this week, the GodisaGeek team decided to be a bit sentimental and produced a couple of articles based on love (awwww). Firstly we have a special edition of The Vault, where Mary told us her 10 favourite videogame couples. This was then followed by Ray, who wrote about how love is not only a force in real life, but also in gaming. You can read Ray's full article here.
This Friday was Hall of Fame Friday, and this week Colm, Lee, Ray, and Benjamin sat down and told us what they remember and love about Streets of Rage 2. Read all of their thoughts here.
Finally this week, have you ever wondered what Deputy Editor Martin would look like if he was a character in Asura's Wrath? Well wonder no more!
THE GODISAGEEK PODCAST NETWORK
To complement our impressive collection (well I think it's impressive) of written material, GodisaGeek also provides a host of auditory delights in the shape of the GodisaGeek Podcast Network.
First up we have Episode 6 of Season 4 of The Godcast, in which Ruk tells the others about how he's been mistaken for a taxi driver.
Following the Godcast was Saint & Greensie, with their sixth episode titled "The War is Over". This week the troublesome twosome chat about scary games.
Finally this week we have episode 6 of Ding!, the MMO part of the Podcast Network. The main topic of this week's discussion is classes, namely which class each of our intrepid podcasters tends to choose when they start a new MMO.
And that is it for this week's edition of A Week in Gaming. I'll be back next Friday, so until then, goodbye!
Don't forget, if you want to add your thoughts about anything covered in this week's article then you can leave us a comment below, or you can Tweet us, write on our Facebook Wall, or post a message in our Forums.