SEGA Announces Binary Domain for PC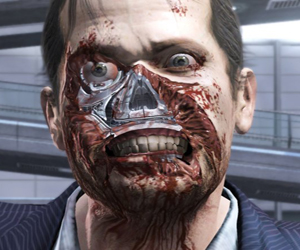 Today SEGA announced that their recently released shooter Binary Domain will be coming to the PC in April 2012. Released for XBOX 360 and PS3 in February Binary Domain comes to us from the acclaimed development team behind SEGA's YAKUZA franchise and has been well received. Now PC gamers can experience the dystopian robotic future of 2080 Japan.
"As well as the excitement generated by Binary Domain in the console press we were seeing increasing numbers of players asking for a PC version. So we listened and we delivered" said Gary Knight, Senior Vice President of Marketing at SEGA.
In 2080 AD Tokyo, most of Japan has been flooded. Society has rebuilt itself on the remains of the ruined cities and has thus been segregated into an upper and lower classes. Technology has continued to advance and eventually leads to a robot infestation. Dan Marshall and the Rust Crew are tasked to get to the bottom of this infestation.
Binary Domain allows players to communicate with characters in the game via a headset which allows for some rather intense shooting action. PC gamers can now add Binary Domain to the list of great shooters available to them.
Binary Domain is available now on XBOX 360 and PS3 and will be available for PC in April.