[CLOSED] Competition: Win the Alien Series on Blu-Ray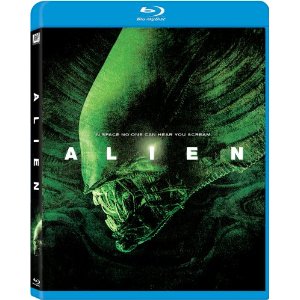 I'm a huge fan of the Alien films, so as you can guess I will be very jealous of whoever wins this awesome prize. However, I won't be coming out the walls so you don't have to worry about that.
We've teamed up with Zavvi.com and The Hut.com to give one lucky xenomorph-loving fan the chance to win the first four Alien films on Blu-Ray. That means you can win the following films:
Alien
Aliens
Alien 3
Alien Resurrection
*includes the 1979 theatrical version and 2003 directors cut all in stunning high definition Blu-ray.
Quite the nice prize isn't it?
To be in with a chance of winning this prize all you have to do is e-mail the following phrase:
In space, no-one can disturb you whilst you're watching your Alien films on Blu-Ray.
Simply e-mail that phrase to competitions@GodisaGeek.com with the Subject: Xenomorphs don't like DVDs to be in with a chance of winning. Remember to include your name and address so we can send our your prize to you.
Good luck!
Terms and Conditions: The competition is open to UK RESIDENTS ONLY aged 18 OR OVER. The closing date for the competition is Friday 24th February at 5pm. The winner of this competition will be chosen by the editors of GodisaGeek, and the winner will be notified by email. Any entries that do not meet the criteria listed will be disregarded, and the decision of GodisaGeek.com Management is final. Full terms and conditions can be found here.