Eurogamer Expo Tag Teams with Virgin Media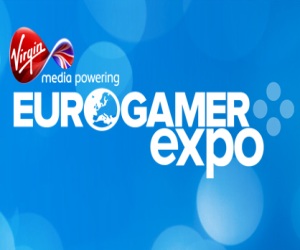 The UK's biggest gaming expo is still seven months away, but that hasn't stopped the Eurogamer team from dropping their first big bombshell.
The headline sponsor of this years Eurogamer Expo will be none other than Virgin Media. A massive coupe for the expo, this partnership will not only bring Virgin's lightning-fast connection to all games running at the show, it will provide exclusive offers and experiences for existing Virgin Media customers.
For example, if you're part of Virgin's 'Tickle' reward programme, you'll receive big discounts on tickets and even VIP Early-access to the show!
Luke Southern, Head of Sponsorship and Partnerships at Virgin Media, said: "The Eurogamer Expo is a landmark, annual event for UK gamers, who want sneak previews of brand new games and be able to experience the best that technology can deliver. Virgin Media's superfast broadband makes that happen. As the UK's fastest broadband provider we offer the best speeds for downloading games, which makes our partnership with Eurogamer Expo, a perfect one."
Rupert Loman, Managing Director of Eurogamer, said: "We're delighted to have Virgin Media on board for this year's show. This partnership underlines how far the show has come and is ever more relevant with the industry moving increasingly towards digital, and Virgin Media's superfast broadband has long been a favourite with bandwidth-hungry gamers."
We're sure this is just the start of all the awesome things to come for our friends at Eurogamer.
GodisaGeek will be at the Expo later this year. We may even be sporting Richard Branson inspired beards. Hope to see you there!