New Mortal Kombat Vita Trailer – Take Your Blood Bath With You!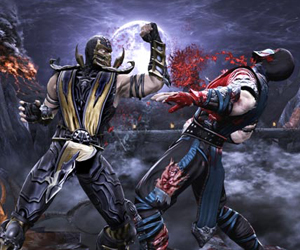 We previewed it last week, and Warner Bros. and NetheRealm Studios have today let loose a new trailer for the upcoming vita brawler Mortal Kombat. The new trailer looks to emphasise some of the Vita specific features that have been added to the PS3 and Xbox 360 game that was originally released in April last year.
The Vita edition of the critically acclaimed title adds in the ability to execute X-Ray and Fatality moves using the Vitas touch screen. This means that you will be just a tap or a swipe of the finger away from awesome bloody madness. Fans of button mashing need not worry however, as the developers still allow you to learn move specific button combinations to perform the touch enabled moves.
Check out the new trailer below. We don't have a specific launch date for Mortal Kombat Vita just yet, but you can expect to see it for your selves this Spring.