Return To The Mojave, In Fallout: New Vegas – Ultimate Edition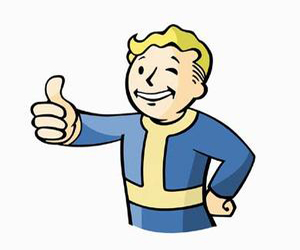 This generation, it has been a regular thing for Triple-A releases to eventually get a "Game Of The Year" edition – It's now time for Fallout: New Vegas to follow suit, with the more sensibly titled "Ultimate Edition"
This extra special retail version of the game features all of the major downloadable quests:
Dead Money
Lonesome Road
Honest Hearts
Old World Blues
These four pieces of originally downloadable content provide a hefty bunch of extra content for what is already a huge game. But that's not all, the Courier's Stash and Gun Runner's Arsenal DLC weapons/item pack is also included, just to give you a little more help in the dangerous Mojave Desert.
I've still got a copy of the original game from it's day of release, that I simply have not had the time to play. Don't make the same mistake as me – Pick up Fallout: New Vegas Ultimate Edition right now.