Time To Shoot & Loot With Borderlands 2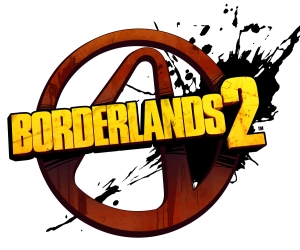 The long-awaited sequel to Borderlands finally has a release date, and an all new trailer to go with it.
Borderlands was a much-loved game upon it's original release in 2009, so it's great to see the game get a sequel this year. I've been playing through the original again recently, so I'm happy to take another trip to Pandora.
Gearbox have just released a new trailer for the game and have revealed that the game will be released in the UK on September 21st!
Featuring a cast of all new badasses (and a few old favourites), the sequel promises to bring new skills, environments, enemies and of course, more weaponry than you can shake a Skag at.
The President of 2K Games, Cristoph Hartman is certainly excited: "The addictive gameplay and shooting and looting mayhem of the first Borderlands is back and better than ever in Borderlands 2, taking the franchise to an entirely new level. With more guns, more enemies, more missions, an engaging story and all-new characters, Borderlands 2 promises to bring a new era to gaming this fall."
Randy Pitchford, President of Gearbox Software assures us that: "Borderlands 2 is a passion project, through and through. The result is a sequel that has improved every successful aspect of Borderlands while innovating with an all-new experience."
As well as a solid launch date, Gearbox Software have announced the game's preorder bonuses. Preordering the game from specific retailers will enable access to the Borderlands 2 Premiere Club, allowing gamers to download:
The Gearbox Gun Pack – A collection of unique guns to help players begin their journey on Pandora.
The Golden Key – An in-game item used to unlock a rare item in the mysterious Golden Sanctuary Loot Chest found in Borderlands 2.
The Vault Hunter's Relic – An in-game item that boosts players' gear-hunting fortune while playing solo or teaming up with friends.
This new Borderlands title features the same online/offline drop in/out multiplayer of the original game, so here's hoping it's just as brilliant to play with friends!
Borderlands 2 will be released on Xbox 360, PlayStation 3 & PC on September 18th in the US, while the rest of the world will get the game on September 21st.