[CLOSED] Competition: Win the Fallout: New Vegas Collector's Edition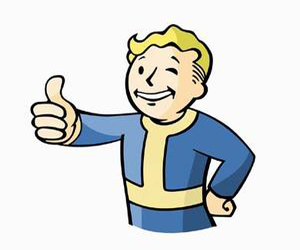 To celebrate the release of the Ultimate Edition of Fallout: New Vegas, we've got a very special prize to give to one lucky vault dweller courtesy of the lovely people at Bethesda.
The Ultimate Edition of Fallout: New Vegas was released on February 24th for PC, PlayStation 3 and Xbox 360. It contains the main game, as well the four pieces of DLC that have been released for the title: Dead Money, Honest Hearts, Old World Blues and Lonesome Road. The Ultimate Edition also contains the Courier's Stash and Gun Runner's Arsenal DLC weapons/item pack. You can check out a trailer for the game below, or pick it up from Amazon right here. You can also read our review of Fallout: New Vegas here.
The collector's edition of Fallout: New Vegas is a special edition of the game that was released back in 2010. As well as containing a copy of the original game, the collector's edition contains the following items:
"Lucky 7" poker chips. Each of the seven poker chips was designed to represent chips from the major casinos found on the New Vegas strip and throughout the Mojave Wasteland.
A fully customised Fallout: New Vegas deck of cards. Each card in the pack has been uniquely illustrated to depict characters and factions found within the game.
A recreation of the game's highly coveted "Lucky 38" platinum chip.
A hardcover graphic novel "All Roads", that tells the story of some of the characters and events that lead up to Fallout: New Vegas.
'The Making of Fallout: New Vegas' DVD.
This is quite the rare item; not many were available to purchase, and so it's perfect for any Fallout fan. You can check out an image of the collector's edition below.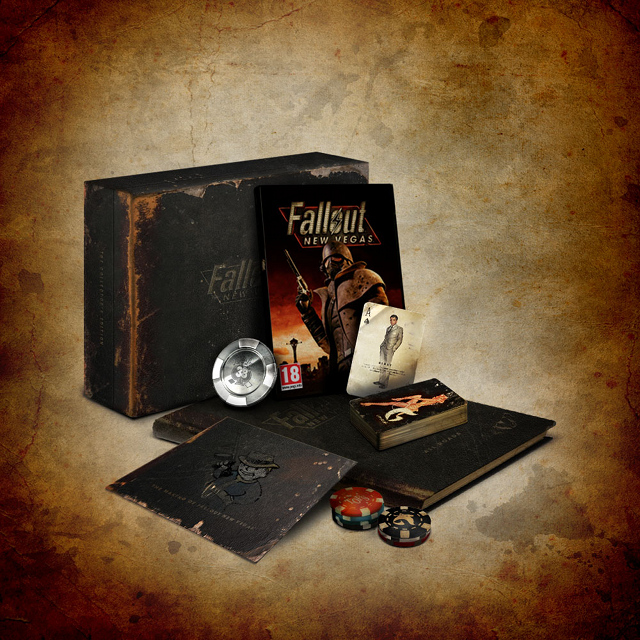 We've got one copy of the Fallout: New Vegas Collector's Edition to give away, and all you have to do is answer the question below:
In what year is Fallout: New Vegas set?
Leave your answer as a comment below, including which format (PC, PS3, or Xbox 360) you'd like to win, and we'll choose one winner at random from all the correct answers.
Good luck!
Terms and Conditions: The competition is open to UK RESIDENTS ONLY. The closing date for the competition is Wednesday 14th March at 5pm. The winner of this competition will be chosen by the editors of GodisaGeek, and the winner will be notified by email. Any entries that do not meet the criteria listed will be disregarded, and the decision of GodisaGeek.com Management is final. Full terms and conditions can be found here.