Fable: The Journey: The Documentary: The Trailer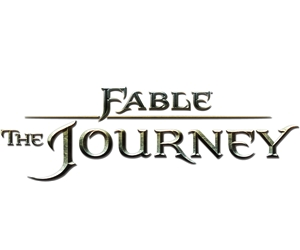 Blimey, what a title. It's all very meta. It does describe the newest trailer for Fable: The Journey pretty well, though. A three minute clip illustrating the beauty and variety on show in the new Lionhead title, as well as some words with key developers from the studio.
However, this feels like more than that. Like one last throw of the dice from Lionhead. One last chance to convince the hardcore to look past Kinect, and the control system that seems so alien, to the game underneath.
Albion is still present, and bigger than ever. New characters mix with returning characters for a brand new story experience. A control system refined to maximise Kinect. Whatever that entails.
Whether it all works, we will have to reserve judgement. What is clear, from the trailer's beautiful visuals right through to the passion of the developers, is that Lionhead have given Fable: The Journey every drop of effort that they have.
The least we can do, it seems, is to wait, see, and give it a chance.
Story originally broken by Polygon
Fable: The Journey is due to be released on the 12th of October, 2012, in Europe for Xbox 360.