Namco Bandai Announce New Movie Tie-In Deal With Dreamworks Animation Studios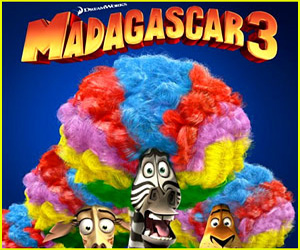 Namco Bandai have today announced that they will be taking care of the games that will accompany both of Dreamworks upcoming movie, tropical sequel Madagascar 3, and the all new Rise of the Guardians, step inside and take a look.
Ahh the movie tie-in, a contentious topic amongst gamers if ever we saw one. We have now have two more to look forward to thanks to Namco Bandai and Dreamworks.
Madagascar 3 will arrive on cinema screens October 19th, with the game landing on shelves a week earlier on the 12th. You will be able to get a taste of Madagascar 3 on 3DS, DS, Wii, PS3, and Xbox 360. Check out the screens and trailer, below.
[nggallery id=1017]
Following on from Madagascar 3 will be an all new Dreamworks creation, Rise of the Guardians – mooted as the 'BIG 3D event of the year!', which will land on store shelves and on the big screen November 23rd, with variants available on on 3DS, DS, Wii, PS3, and Xbox 360, with a Wii U version landing whenever Nintendo decide to release their new machine. Check out the screenshots, below!
[nggallery id=1018]