Drumroll Please…We Have the Max Payne 3 Cover Art!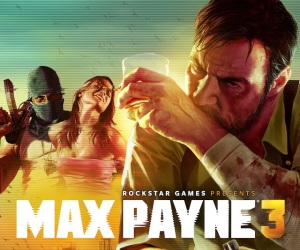 Ok so maybe I over did it a bit with the drumroll, you can't blame a guy for getting excited though, right? Certainly not when it comes to Rockstar Games much anticipated next big thing. We've been all over Max Payne's next adventure here at GodisaGeek, and today we are happy to show you the official pack art you will see on store shelves this May.
The cover is an updated rendition of the artwork that originally accompanied the game's announcement last autumn, featuring a battle-scarred Max in front of São Paulo's helicopter-strewn skyline. We've been waiting a long time to jump into Max's crazy world again, since 2003 infact.
When we meet Max again on May 18th, he will be a little older, wiser, and probably even more of a bad ass. Where can I see this magnificent Cover Art I hear you cry? Take a look below, and stay tuned to GodisaGeek for all the latest on Max Payne 3.