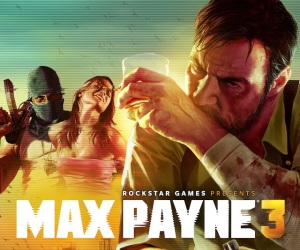 New DLC pack brings new weapons, items and other cool stuff to this year's Rockstar smash.
It's been about six months since Max Payne 3 landed in our disc trays and lit up our lives with its now famous brand of third person shooter mayhem. The servers are still abuzz with activity, and to keep the party going Rockstar have just released the Painful Memories DLC pack, which brings the usual assortment of new goodies to fold.
So what can you expect to see from the painful memories pack? Well..
4 new multiplayer maps: Canal De Panamá, Marty's Bar, Roscoe Street Subway and Shoot First
New Avatar Factions: De Marcos Abroad and United Souls of the People
Two new weapons: THE UAR-21 ASSAULT RIFLE + SUPPRESSOR & RED DOT SIGHT, THE IMG 5.56 ASSAULT RIFLE + RED DOT SIGHT
New Items: Calculator (turns two assist into a kill, nifty!), Betting Slip (Earn money for team kills), Hip Flask (Protects you from sniper fire, cancels out all effects of The Hangover burst)
New Burst: The Hangover
Lots to look forward to and check out for you Max Payne multiplayer-players, then!
Max Payne 3 is available now on Xbox 360, PS3 and Windows PC. The Painful Memories is available now on all platforms – Xbox 360 800 MS Points, £7.29 on PS3 and PC.