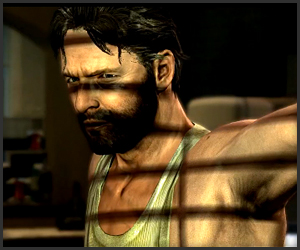 Rockstar have revealed that the latest batch of DLC for Max Payne 3 will be released on December 4th.
The Painful Memories pack will feature 4 new multiplayer maps that delve into Max's troubled past. For starters you'll get a map based on the Roscoe Street Subway Station shoot-out from the original Max Payne, as well as a map that takes you back to Marty's Bar, a seedy dive in Hoboken. You'll also return to Canal de Panama for more Gang Wars, and the Shoot First map revisits the Branco family yacht.
The pack also comes with two new assault rifles – the IMG 5.56 and the UAR-21. Rockstar have even thrown in some new multiplayer avatars, a batch of new items and the nifty "Hangover Burst", that causes your respawning enemies some serious trouble when they come back, plaguing them with blurred vision and diminished attributes.
Unless you have a Rockstar Social Pass (in which case it's free) Painful Memories will be priced at 800 MS Points on Xbox 360 or £7.29 via PlayStation Network or Steam. Check out the new screenshots below.
[nggallery id=1158]
Max Payne 3 is available now for Xbox 360, PlayStation 3 and Windows PC.