Yesterday Reveals New Screenshots…and a Release Date!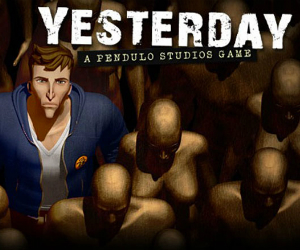 It's been a while since we heard anything new about the upcoming adventure game from Pendulo Studios, Yesterday (well, apart from our amazing preview of course!), so it's good see that we've finally got something else to show you fine people out there on the interwebs. Pendulo Studios today released a few more screenshots for you to take a look at – six of them in total – as well as an official release date for the highly anticipated title. You'll be able to get your hands on it from March 22nd, that's just over a week away!
Yesterday is an adventure game where the player has to solve the mystery as to why beggars seem to be disappearing from the streets of New York, only to be found burnt alive. All this while a mysterious Y-shaped scar has been forming on the palms of people's hand who are seemingly unrelated. Can you solve the mystery? You'll have to wait until March 22nd to find out.
Well, we've kept you waiting long enough, here are those brand new screenshots for you to treat your eyeballs with.
[nggallery id=800]