Alien Fear Coming to XBLA and SEN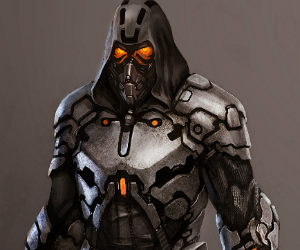 Polish developer City Interactive have today announced a new sci-fi FPS coming to XBLA and SEN, Alien Fear.
Developed using Unreal Engine 3, Alien Fear promises visceral non-stop run-and-gun action set on a back drop of beautifully composed sci-fi vistas.
The game will feature co-op play but no details have been revealed on exactly how it will be implemented. Players can expect close quarters combat as they play as a highly trained elite commando on a mission of sabotage.
City Interactive haven't revealed much yet but have promised "additional gameplay details in the near future".
Until then take a look at the gallery below to see some concept art for the game.
[nggallery id=837]
Alien Fear will release on Xbox Live Arcade and Sony Entertainment Network, no release date has yet been given.