[CLOSED] Competition: Win Prototype 2 Digital Comics from Dark Horse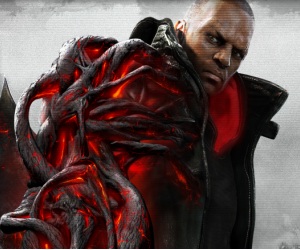 Bridging the gap between PROTOTYPE and the highly anticipated sequel PROTOTYPE 2 which is available from 24th April, comic book publisher Dark Horse has released a series of enthralling stories that pick-up on action between the end of the first game and the start of the sequel.
Immerse yourself in the lives of characters featured in the open-world action adventure as each of the comics cast light upon the dark lives of those living in the tormented wastelands of post-viral outbreak New York.
The first story in the collection, 'The Anchor' continues the story of Alex Mercer, the protagonist from the first game. The second release 'The Survivors' follows a group of residents trying to escape New York after the outbreak of the deadly Blacklight virus. The trilogy concludes with 'The Labyrinth' which provides a more in-depth look at PROTOTYPE 2's new protagonist Sgt. James Heller.
So we at GodisaGeek are giving you the chance to win digital copies of the three comics to get yourself in the mood for the sequel to the best-selling open-world smash.
All you have to do is leave a comment below telling us why you are excited for Prototype 2 and we'll randomly pick some winners.
Terms and Conditions: The competition is open to UK RESIDENTS ONLY. The closing date for the competition is Friday April 20th at 5pm. The winner of this competition will be chosen by the editors of GodisaGeek, and the winner will be notified by email. Any entries that do not meet the criteria listed will be disregarded, and the decision of GodisaGeek.com Management is final. Full terms and conditions can be found here.