The Nintendo Unleashed Tour is Coming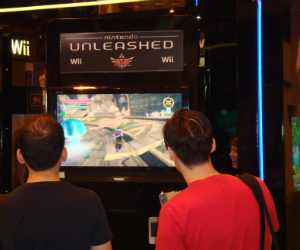 Nintendo fans get ready because the Unleashed Tour is back, giving you a chance to play the biggest games before they launch.
The Nintendo Unleashed Tour will travel the length and breadth of the UK, the first few dates on the tour have already been announced. Starting at Kitacon the tour will then travel to the London MCM Expo.
Not only will players get to play games before they hit the shops, they'll get exclusive goodies and may even meet special Nintendo guests. Nintendo will also provide dedicated blogging zones allowing fans to log their experience there and then.
At the first event taking place at Kitacon in Birmingham (13-15th April), Nintendo Unleashed will be celebrating the latest RPG on Wii, Pandora's Tower. Everyone who attends will receive exclusives posters and of course a chance to play the game, but the first three people into the show will actually win a copy of the game. Mario Tennis Open for the 3DS will also be there for players to check out.
Gamers will also be to play Kid Icarus: Uprising, and celebrate Pit's revival be visiting the dedicated Swap Shop and battle zone for the collectible AR Cards.
For more information check out nintendo.co.uk/events which will be updated with events throughout the tour.