Bethesda Announce The Elder Scrolls MMO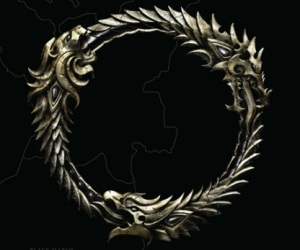 Yes you read that right, Bethesda have announced The Elder Scrolls Online.
Currently being developed for PC and Mac by ZeniMax Online Studios, The Elder Scrolls Online will be the first Elder Scrolls game to allow gamers to explore the legendary world with others. Players will be free to quest across the entire continent of Tamriel, 1000 years before the events of Skyrim. You'll be able to play as one of three fractions, and yes the game will feature open world PvP.
With two decades of experience working in online game development, Matt Firor is spearheading the project. Here's what he had to say regarding the game:
"We have been working hard to create an online world in which players will be able to experience the epic Elder Scrolls universe with their friends, something fans have long said they wanted. It will be extremely rewarding finally to unveil what we have been developing the last several years. The entire team is committed to creating the best MMO ever made – and one that is worthy of The Elder Scrolls franchise."
Last years Elder Scrolls V: Skyrim took home hundreds of GotY awards and sold an impressive 10+ million units, so there has never been a better time for the series to enter the MMO space. What only seemed like a dream just yesterday is now a reality, The Elder Scrolls Online is coming, will this be the game to challenge WoW for its crown?
The Elder Scrolls Online will be available in English, German and French languages, a release date of 2013 has been given.