CD Projekt RED Announce New Cyberpunk RPG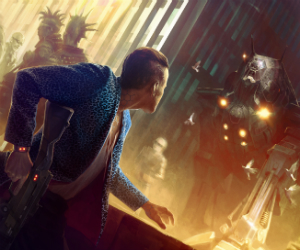 CD Projekt RED confirmed today that their next Triple-A title will be a big departure from the low-fantasy world of The Witcher. Watch out Deus Ex, there's a new cyberpunk RPG in town.
The news broke at CD Projekt's Summer Conference in Warsaw, Poland. The game will be based on renowned pen-and-paper RPG designer, Mike Pondsmith's "Cyberpunk" System.
Marcin Iwinski, co-founder of CD Projekt promised the game would have many features familiar to fans of the Witcher games. Including a mature theme, demanding gameplay, non-linear story, and morally ambiguous choices.
The game will differ from the Witcher series though by offering a choice of main characters, with players being able to pick from different and very unique classes. As you would expect in a cyberpunk game, there will be a vast selection of implants and upgrades available to suit your required needs.
Original "Cyberpunk" game designer Mike Pondsmith said this:
"For over two decades, I've been proud to say that Cyberpunk's been the gold standard of what it means to be a true cyberpunk game. But over all that time we haven't found the right team to bring our cyberpunk world to full digital life, until now. CD Projekt Red is the team we've been hoping for. Their incredible work on The Witcher series shows that they share the same dedication and love of great games that we do at Talsorian.
There has been a lot of speculation around CD Projekt's next game, and whether it would be The Witcher 3 or something new. Well now we know, are you excited to see what this great developer can do in a futuristic setting?
No release date / platform information announced.