New Deadlight Trailer Shows the Story Behind the Action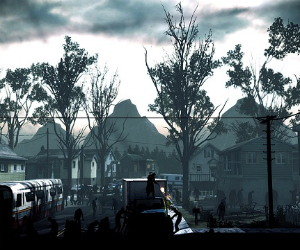 Tequila Works, developer behind the upcoming Xbox Live Arcade exclusive Deadlight, have today released a new trailer for the title being touted as a "cinematic zombie puzzle platformer".
Yep you read that right, folks, a cinematic zombie puzzle platformer. Why not, eh? Zombies belong everywhere we think, and this is a title we are looking forward to checking out here at GodisaGeek. A look at the games visuals, a sort of mash up of the recent post-apocalyptic I Am Alive and the magnificent Limbo, gives us reason to think Deadlight could be one to watch.
The trailer below shows us some new gameplay footage, as well as outlining some of the key story elements that the game will contain. Deadlight is being pushed as a serious survival horror game with a platforming / puzzle solving twist. Be assured that we will be keeping you up to date with all the latest on Deadlight, which is slated tentitively for a Q2 release. For now, check out the trailer below, and let us know what you think in the comments section below that.