Max Payne 3: After The Fall, Out Now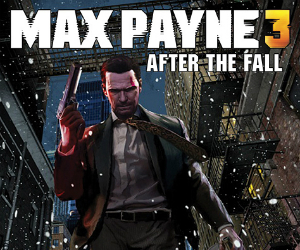 The first in a series of Marvel produced comics set in the Max Payne universe is available now, with issue #1 After The Fall.
Written by Dan Houser and Remedy's Sam Lake, the comic will feature art from Greg Horn and pencils/inks from Fernando Blanco. Apart from a certain film (that we shall not mention) Max Payne has been quite for a good few years, but with a blockbuster game on the way and a comic series from Marvel it seems Rockstar think there's life in the old dog yet.
With Dark Horse producing comics for Mass Effect and now Marvel doing this same for Max Payne, what other videogame series would you like to see adapted in this way?
Issue #1: "After the Fall" is available now, read the issue in its entirety here or download as a PDF file. Limited print copies will also be available later this month.