Register Your Crew for Max Payne 3 Now to Receive Founder Status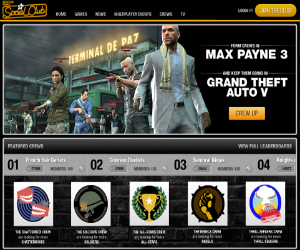 Crews are set to play a big part in both the Max Payne 3 and GTA V multiplayer modes, you and your mates can register now on the new look Rockstar Social Club.
Rockstar relaunched the Social Club on Monday, one of the best new additions to the site are Crews. Invite your mates, create an emblem and get ready for the launch of Max Payne 3 next week, you can join up to 5 Crews, so form your allegiances wisely.
Crews will also get in-game benefits like more XP, helping you to unlock better weapons faster than those going it alone. Crews are also cross-platform so you'll be able to represent your team whether you're on Xbox 360, PS3 or PC.
Crews that register before May 15th will be given Founder Status, and have a special two-stripe designation on their in-game tag, to let everyone else know they mean business.
Head on over to the Rockstar Social Club now to get started socialclub.rockstargames.com/crews.