Tomska and Namco Bandai Show Us What Love is For Inversion Promo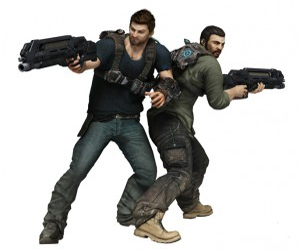 Love is a beautiful thing. YouTube is an even more beautiful thing. So when you put these two beauties together, what do you get? That's right, a video that promotes Namco Bandai's upcoming game Inversion.
A 21 year old film student called Tom Ridgewell is a guy that has over 808,000 subscribers (and over 231 million views) on YouTube. No mean feat. He goes by the name of 'Tomska' on the video sharing site and Namco Bandai see the outreach that he has, therefore they've collaborated to create a genuinelly funny video that showcases some of the things you'll be able to do in Inversion such as; control gravity, use mobile cover…etc.
The new IP looks exciting and innovative in a lot of ways. Fingers crossed that it'll be just as compelling as Tom's video.
Watch it 'till the very end. T'riffic.

Inversion is set for release on PC, Xbox 360 and PlayStation 3 in July.