New Web Rush Gameplay Trailer From The Amazing Spider-Man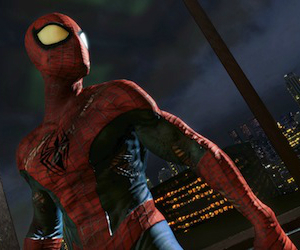 With its release creeping ever closer, Activision have today released a new trailer to showcase the Web Rush ability featured in upcoming superhero title The Amazing Spider Man.
Due for release June 29th in the UK, a few days before the release of the film on which the game is based, but is set after, if that makes sense. No it doesn't. We'll just move on. Spiderman games have generally been titles that buck the rubbish movie tie-in theme that we all expect, and this title looks like it will continue that trend as it takes cues from Rocksteady Studios super successful Batman series of games by adopting an open world approach to player exploration. Players will be able to choose their next engagement, be that a mini game, main story thread or one of the games many challenges.
The trailer below shows off an interesting game mechanic not seen in a Spider-Man game before. One of the disappointing things about previous Spider-Man titles was the web swinging. While it was fun, it did feel a bit wrong watching Spider-Man fire a web thread vertically upwards with 100% success. The Amazing Spider-Man looks to liven things up with the addition of Web Rush, a system that lets the player slow down time and choose where Spidey' slings his next web, allowing him to perform all sorts of aerial acrobatics. Check out the trailer and let us know what you think in the comments section below, are you looking forward to the return of Spider-Man this summer?