Bulletstorm Developers Working on New Gears of War Title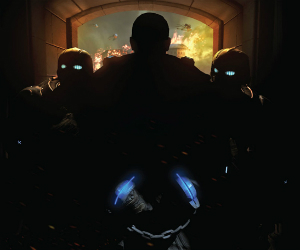 Following on from the teaser image released via Game Informer yesterday, where they confirmed that a new Gears of War game was in the works for Xbox 360, it has now been confirmed that People Can Fly – the development team behind the first-person score attack game Bulletstorm – will be involved in producing the new title.
We know next to nothing about the game itself so far, and there haven;t been anymore real details revealed, but Epic Games president Mike Capps let the news spill out via Twitter yesterday, in response to a question regarding the title from Kotaku Editor Stephen Totilo.
The Tweet was as follows:
RT "@stephentotilo: @adrianchm Do I detect People Can Fly involvement?" YES YES YES!
So we don't know what capacity the team will be involved with, but People Can Fly will get the chance to get their hands on one of the biggest IPs of this generation. There is bound to be a lot more news on this massively anticipated upcoming title over the next few days, and we can't wait!
Bulletstorm was certainly a firm favourite with all of us at GodisaGeek.com when it was released, check out our review here. Stay tuned for more Gears of War news as the updates from E3 2012 continue.