It looks like Sony revealed November's PS+ headliners earlier on PSN in North America.
October's PS+ titles are:
Friday the 13th: The Game, PS4
Laser League, PS4
Master Reboot, PS3
The Bridge, PS3 (Cross Buy with PS4 and PS Vita)
Rocketbirds 2: Evolution, PS Vita (Cross Buy with PS4)
2064 Read Only Memories, PS Vita (Cross Buy with PS4)
November's headliners have been revealed on the official website here.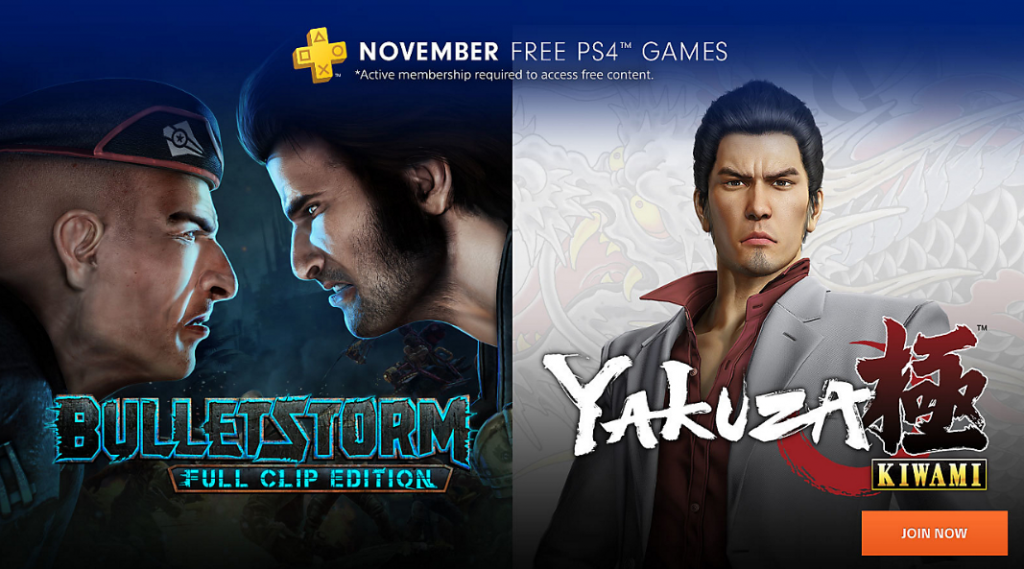 The fantastic Yakuza Kiwami and Bulletstorm: Full Clip Edition headline next month's PS+ offerings. Watch the Yakuza Kiwami trailer below:
Read our reviews for them here and here.
Thanks, Nibel.