E3 2012: Gold Rush in New Super Mario Bros. 2 on 3DS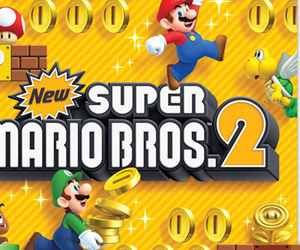 Nintendo showed off a new trailer for 3DS platformer New Super Mario Bros. 2 at E3, and it shows us how some of the new power-ups within the game can help players amass a huge amount of gold coins. The game is more focused on collecting coins this time around – with one million being a target that players will have to work towards within the title, and the new skills will help you do just that.
For example, kick a yellow Koopa shell, and it'll leave behind a trail of coins as it goes. Then there is the new Golden Flower power-up, which works very much like the traditional fire flower, except now everything Mario shoots turns into coins! The game features two-player co-op throughout as well, so two of you can work together to grab as many coins as you possibly can.
See the new stuff in action below:
New Super Mario Bros. 2 is due out on August 17th 2012, only for 3DS.