E3 2012: Ubisoft E3 Conference Recap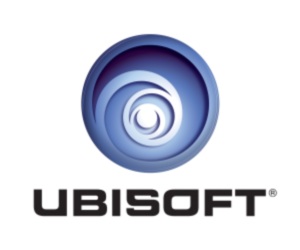 The third of the E3 conferences on the 4th of June, Ubisoft's conference actually turned out to be one of the best so far. It didn't start that way, however, with the two hosts (Aisha Tyler & YouTube's Tobuscus) being personality-less and, in some cases, downright irritating.
The irritating theme to proceedings, however, started with the Just Dance 4 announcement. Although I have nothing against dance games, E3 2012 seems to have a recurring theme of terrible music acts arriving onto the scene to promote them. Following on from Usher, we have Flo Rida performing as girls dance and the videos for Just Dance 4 are running in the background.
After the horror ends, Aisha Tyler (a comedian, according to Wikipedia) and backstage host Tobuscus (a 'YouTube comedian') bungle their way through stilted dialogue before Dan Hay, producer of Far Cry 3, arrives on the scene to introduce the gameplay. Starting with a scene where you're having sex with a native, it soon becomes clear you're going to be leading a tribe to freedom and glory. Lush foliage, excellent water effects, lethal murders and a bow and arrow quickly follow, as you fight your way to Vaas, an insane and mentally unstable villain. Jason, the protagonist, also has to deal with threats such as tigers and his own insanity. With a whole archipelago of islands to explore, there's plenty to be excited about. However, the footage ends with 'Coming Soon', indicating the release date has changed.
The next title to take a bow is the recently announced Splinter Cell: Blacklist, with a nice CGI trailer this time, rather than any more gameplay. It's a ludicrous, unstealthy showing for Sam Fisher this time, but memories of how good the gameplay looked are still fresh enough to remain in the back of the head.
After that, the first hint at the Wii U comes in the form of the trailer for the Avengers motion control game, Avengers: Battle For Earth, available for Wii U and Kinect in fall 2012. The trailer included the X-Men, Spider-Man and friends, as well as the Avengers. No gameplay was shown, but it will be interesting to see how it pans out.
After that, the Wii U becomes centre-stage for the next two game announcements. The biggest of these by far is the Rayman Legends demo, which was played exclusively on the Wii U. With up to 5 player co-op, and touch-screen and Wii U pro control schemes, the charming and exciting Rayman Origins appears to be getting a worthy sequel.
The second Wii U announcement was an exclusive Survival Horror and first person shooter, based in the UK, ZombiU. It looks amazing, but the trailer was just CGI. Either way, I'm excited for it. After that, the big-gun comes out, Assassin's Creed III, featuring a new CGI trailer with Connor narrating, where he's seemingly a superhero, fighting a regiment by himself. After that, we finally get some gameplay footage of Connor jumping through trees and killing deer. We then see him assaulting a fort to kill a British general who is also a templar. Spanning 30 years, with enemies on both sides, it looks an excellent addition to the series.
Assassin's Creed III CGI Trailer:

Assassin's Creed III Gameplay Footage:

After that, it was the turn of an on-stage demonstration of the free to play shooter by Nadeo, ShootMania. Taking the form of a pro-gaming showdown, two teams (men Vs. women) battled their way through an eSports style tournament on stage, with the men winning 3-1. It looked great, and beta applications are now open.
After that, things seemingly began to wind down with Ubisoft's Worlds Online presentation, Trials Evolution, The Settlers Online and Ghost Recon Online being showcased. However, Yves Guillemot comes out to shock us all.
Announcing a new project, Yves shows us two trailers. The first is a CGI trailer about a blackout. Now an operating system called ctOS controls a city, but who controls the ctOS? Then we get into gameplay. Words cannot describe it, it's incredible, hacking traffic lights to cause crashes, hacking into comm networks. The game is called Watch Dogs, and it seems to include an excellent multiplayer mode. No launch dates or platforms announced, but we're all very excited by the announcement.
Watch Dogs Announcement Trailer:

Watch Dogs Gameplay Footage:

Will anybody beat it this E3? What did you like the look of the most? Let us know in the comments below.