E3 2012: Xbox E3 Conference Recap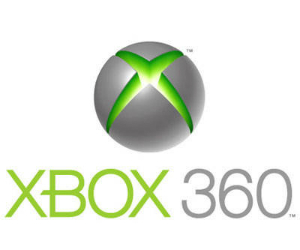 And there we are! The first of the E3 conferences of 2012 is over. Whether it was good or bad is entirely your opinion, but in case you didn't see it, we at God is a Geek have got a play-by-play opinion piece to clue you in.
Starting at the top of the bill, the first game was arguably the one most people were looking forward to; Halo 4. Starting with a live-action trailer, we see a UNSC ship in trouble, crashing into a world. Cue crew in fear and trepidation. Never fear! Master Chief appears in an in-game CGI part seeing the ship collide with the world he's standing on. Not far behind it, a mysterious sphere appears, scans and shoots directly after the crashing ship. Morphing into gameplay, we begin with Master Chief tracking through a jungle to find the ship. After the appearance of the same old enemies, like the Covenant scouts with a new graphical sheen, it appears to be very much the Halo we've seen before. However, we soon see something new – new enemies and weapons. Fighting AI-like enemies, Master Chief is able to use the new weaponry, resembling tesla rifle-style guns, to attack the new AI-style enemies. Ending with a 'detective mode' style scene of a large swarm of AI, there's a Predator vibe as the trailer cuts to a montage of everything else in the game. All in all, if you like the Halo series, there's plenty for you to get excited about.
After that ends, the middle-aged Tom Cruise lookalike Don Mattrick appeared on stage to welcome everyone. As we expect every manufacturer to do, there is talk of sales figures. Today is all about Xbox 360 then, with Kinect mentioned as always.
Then, the first surprise emerged; Splinter Cell. Everyone's favourite grizzly-faced assassin is returning to destroy the Blacklist, a set of terrorist organizations threatening to undermine the world. Splinter Cell: Blacklist, as the new game will be called, shows gameplay that is similar to Conviction. Showing gameplay, we see Sam setting out to kill the leader of terrorist group in order to stop the attacks. With gameplay showing Sam Fisher on the Iraq-Iran border, we get to see him dispatching various enemies. The returning Execute Mode looks slick and there's the first mention of Kinect voice recognition in the conference; you can distract enemies with your voice and, as Sam is leader of 4th Echelon, you can also use voice commands to control squads and command Grimm. The game looks good, but control seems to be taken away from the player too often, and it all feels a bit like Splinter Cell: The Ghost Recon years. Looks good, but controls are taken from the player too often for my liking. With a release window of Spring next year, I'm sure this isn't the last we'll see of Fisher before Blacklist releases. There's plenty to be excited about this new, slick instalment however.
Andrew Wilson, head of EA Sports, is next to mention Kinect, with the enhancements for FIFA and Madden 13. As you'd expect, it's those infamous Kinect voice commands agaim. In Fifa, they allow you to do substitutions, change formations and possibly even be booked for dissent if you shout at the referee in Be A Pro mode. After much cynicism, it's nice to see a sense of humour as that final feature is demonstrated in the trailer. Onto Madden NFL then, and the first (and certainly not last) celebrity cameo of E3 2012 – Joe Montana. With Kinect, you can shout your moves at the game. Despite it looking like Joe Montana has never held a controller before today, he is able to use the new feature, culminating in a touchdown by Montana. With an August 28th release date for NFL, the features look okay, but they're not going to make anyone who doesn't already own a Kinect purchase one.
Then things started to go a bit pear-shaped. The unpopular announcement from last year, Fable: The Journey, gets a teaser trailer, complete with an obligatory Normal Joe playing the game, acting like it's the most responsive thing in the world and, to the surprise of the emerging Phil Spencer, nobody seems to applaud. Unperturbed, Phil proceeded to list a number of developers. First up is the worst kept secret of this E3 so far, Gears of War: Judgement. From the look of the purely cinematic trailer, it's going to be pretty impressive, with old friends such as Baird making an appearance.
Following on from it is a game that is one I'm personally very excited for; Forza Horizon. Set in the fictional Horizon festival, Forza Horizon is an open world racer with Forza realism. Forza Horizon's trailer also marks the first appearance of dubstep at E3 2012. With an October 23rd 2012 release date, I can't wait to get my hands on the game.
Then, we stepped away from games for a while, with the appearance of Yusef Mehdi to talk about the entertainment. Talking about Bing genre searches (BORING), and more supported languages, you can't help but think Microsoft are disconnected from their userbase. However, there are changes in the amount of video content provided, with new entertainment providers in Nickolodeon, Paramount Movies and Machinima coming to Xbox Live. If you like Sports (and live in the USA), there's plenty more for you, with NHL and NBA coming to Xbox Live in a similar fashion to MLB and UFC. ESPN is also getting bigger and 'better', with 24/7 live programmed events on 360.
However, then Xbox Music was announced, with 30m tracks for Xbox 360, Windows 8, tablets and phones. Whether it's a Zune rebrand, or a new feature, it looks as doomed to failure as Zune was before. Finally, a mention of everyone's favourite K word, Kinect. Talking about the future of 'fitness', we have Nike's Stefan Orlando give us a potted history of Nike and then talk about the partnership that allows NIKE+ training to come to Kinect. Having a personal trainer, being able to be reminded by phone, and compete with friends over Xbox LIVE, this holiday 2012 release looks like it could be very helpful if you desire to get fit.
Keeping in theme with the announcements being about enhancing the Xbox experience rather than your gaming one, the head of Xbox LIVE, Mark Whitten, emerged to finally announce the much rumoured feature that allows inter-connectivity between devices; Xbox Smart Glass. With features such as being able to transfer movies you were watching from tablet to TV, and gain info on whatever you are doing or watching, Smart Glass seems like a distracting, but interesting, concept. It's also raining on Nintendo's parade with its integration in games, being able to select tactics via tablet for Madden, join multiplayer in Halo 4 via the Waypoint data on tablet and many other things makes the Wii U tablet look tame.
What WAS tame was the reaction to the announcement of the Web browser – Internet Explorer and Bing together meant no-one was excited for the launch this fall. Almost shoe-horned into the end of Whitten's speech was a brief nod towards Windows 8, and how games and achievements will be integrated into the OS.
After that relatively boring announcement, it's back to the excitement with two of the Crystal Dynamics team showing off gameplay from the upcoming Tomb Raider. With the presentation looking absolutely stunning, we see Lara, armed with a bow and arrow, taking out groups of armed men as she progresses her way through a jungle that is crumbling around her. Excusing the odd quick-time event, a pet peeve of many a gamer, the game really looks like it will be something special, with excellent fire effects and usage of gasoline to dispatch enemies. Lara is as tough as she always has been, surviving falls into crashed aircraft, paragliding through forests and smashing into trees. It's clear she's taken lessons from Nathan Drake in her absence, but all in all, the queen of the platforming adventure game seems to be ready to take up her throne once again early next year. Only the brief mention of the fact there is timed-exclusive DLC for the Xbox 360 soured an excellent presentation.
After that, Phil Spencer is back to introduce three world premiere games. The first up is Signal Studios' Ascend: New Gods, a fantasy hack and slash, set in a Viking influenced world. Looking very similar to God of War, Ascend is due for a 2013 release. After that, we get an announcement trailer for Lococycle by Twisted Pixel, and Matter, a Gore Verbinski game made for Kinect, that are both due in 2013.
Then, the big guns came out again, with two members of Capcom's team showing off some Resident Evil 6 gameplay. With controls looking fluid and a stong presentation in its arsenal, the game looks excellent. With only a few camera problems and issues with screen tearing, the cinematic feel as the city is destroyed by the large hordes of zombies that are around is incredible, and Resident Evil 6 looks worthy of more than just a glance when it arrives.
What doesn't look worth more than a cursory glance is Wreckateer, heading exclusively to Xbox LIVE. A Kinect castle destroyer, quite similar to Angry Birds, Wreckateer looks pretty fun but lacks the "wow" factor to make it worthy of purchase when it launches this summer.
After that, a relatively unexpected game is shown; South Park: The Stick of Truth. Off the back of its recent delay, the trailer for the game showcased the typical South Park humour we've come to expect coupled with an excellent fantasy feel. It truly looks amazing. Trey Parker and Matt Stone appear after the trailer, with a light-hearted dig at the Smart Glass features announced previously. Although we see no gameplay, it's clear the duo are excited about the game, and their involvement in writing the game's story is also worthy of our excitement.
Then, with the help of R'n'B superstar Usher, Dance Central 3 was announced. Following Interviews with Usher, talking about choreography, we get to see the moves firsthand as he appears on stage to perform his new song. Although it's mostly uninspiring rubbish, the game briefly appears in the background during his performance, and he received a standing ovation.
To wrap up the conference, Don Mattrick appears again to sum up what we've seen, and to introduce the big gun; Call of Duty: Black Ops 2. With a 20 minute gameplay video, where you're playing as a Presidential bodyguard as Los Angeles itself is in the grips of a massive war, with drones, jets that the player pilots and futuristic weaponry all making appearances, it's clear that although there's seemingly not that much to get excited about, there's plenty shown to end the conference, even if Black Ops 2 wasn't the game many wanted the conference to end on.
So,  it's a bit of a mixed bag to kick off E3 2012. Microsoft have a strong core game showing, with third parties all dropping in to make it so, but things like the announcement of Nike+ and the new entertainment providers felt a little underwhelming. Let me know what you thought in the comments below.
Were you underwhelmed, or did you enjoy it?