Transformers: Fall of Cybertron is Coming to PC After All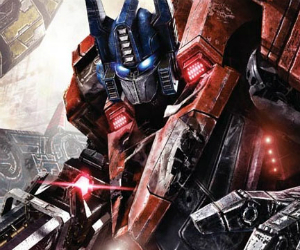 PC gamers rejoice, High Moon Studios have decided not to abandon the platform and have confirmed Fall of Cybertron is coming.
Hopes for a PC version of Transformers: Fall of Cybertron seemed all but gone back in February, when developer High Moon announced it had opted not to support the platform. In a dramatic U-turn though the studio has today revealed the game is being developed for PC, and will release at the same time as the console versions.
However because of the studios lack of confidence when it comes to PC development, the task of porting the game has been given to Mercenary Technology. Since their formation in 2010 Mercenary Technology have worked on a number of console and Android ports, although Fall of Cyberton will be there first console-to-PC port.
High Moon have said pre-order information along with other details will be revealed soon. So PC gamers are you excited about the release of Fall of Cybertron?
Transformers: Fall of Cyberton will release on Xbox 360, PS3, and PC on August 28th.