E3 2012: Now Nintendo Gamers can Help Take Back Earth too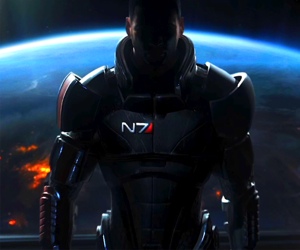 In somewhat of a shock move – and perhaps one that serves to show a new commitment from Nintendo to providing their gamers with a more mature selection of games – Electronic Arts will be bringing the war to save earth to Wii U, as Mass Effect 3 is in development on the new console.
In the Nintendo E3 conference, Nintendo of America big boss Reggie Fils-Aime wanted to make sure that gamers would see that they were also committed to getting more third party developers on the Wii U bandwagon, and with Batman: Arkham City, Darksiders II, Aliens: Colonial Marines and Mass Effect 3 as forthcoming titles, they are definitely ticking some of the right boxes already.
How Mass Effect will transition to a completely new platform has not been discussed, and perhaps another digital comic-style effort will be needed to make the major choices from both Mass Effect 1 & 2, but Bioware are bound to have planned for this eventuality already – and it will be exciting to see how they solve it.
See the "Take Earth Back" trailer here:
Mass Effect 3 will be coming to Wii U as a launch title, in the meantime, check out our review of the game here.