Pokémon: Black 2 & White 2 Release Date Confirmed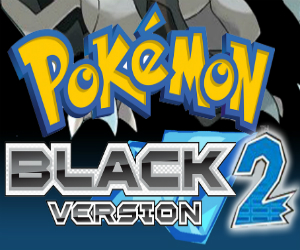 Black 2 and White 2 may already be out in Japan but today Nintendo have at least confirmed when the rest of the world can expect them.
Pokémon Black 2 and White 2 will bring players back to the Unova Region, two years after the events of the original Black and White games.
There are new areas to explore including Virbank City, home to Pokéstar Studios. Players will be able to visit the studio and star in their own movie with their favourite Pokémon.
3DS players will also be able to transfer Pokémon caught with Pokémon Dream Radar, straight into their game. Dream Radar includes hard-to-find Pokémon such as the new Therian Formes of Tornadus, Thundurus, and Landorus. Dream Rader will be available the same day as Black 2 and White 2.
Pokémon Black 2, White 2, and Dream Rader will be available in the US on October 7th, and in the UK on October 12th