Scribblenauts Unlimited Details Revealed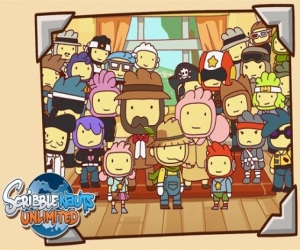 Scribblenauts, that game that causes your girlfriend to steal your DS, is set to make its glorious return on Nintendo's forthcoming Wii U console with Scribblenauts Unlimited.
This release differentiates itself from its former, award winning, iterations through a multitude of exciting features. Primarily, players will now be able to draw and incorporate their own objects into the game alongside the wealth of nouns we're already used to seeing from the series. Players can then upload and share their unique creations online.
Also new to this version is a story mode which will unearth previously unknown details regarding Maxwell's parents, his twin sister Lily, and his acquisition of the magic notepad.
What sort of creations can we expect to see from the player base? Voice your opinion in the comment section below.