Skyrim Dawnguard DLC Out Now on Xbox 360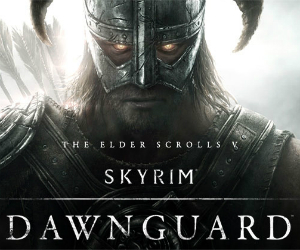 The long wait for the first piece of Skyrim DLC is over, well at least for Xbox 360 players.
In Dawnguard an ancient vampire named Harkon, has returned to get his Mr Burns on, by blocking out the sun.
Dawnguard is in fact the name of a group of vampire hunters, and you'll join them in fighting against Harkon, of course that's only if you want to stop him? You will also have the chance to become a vampire lord, gaining the abilty to summon the dead. Although the downside is you'll be confined to the shadows, unable to venture out into daylight without taking damage.
New locations, shouts, abilties, and even dragons are all set to appear over the 10 to 20 hour expeience.
Dawnguard is available on Xbox LIVE right now for 1600msp. There is currently no news on when the expansion will hit PC and PS3.