Watch As Mark Hamill Makes Funny Voices For The Joker In DCUO's The Last Laugh DLC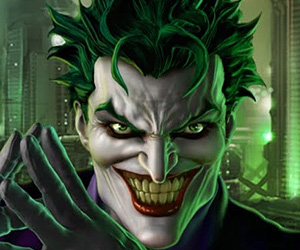 The downloadable content The Last Laugh, is coming out soon for DC Universe Online and for the pack's impending release, Sony Online Entertainment have released a video of Mark Hamill, Arleen Sorkin and Adam Baldin in a behind-the-scenes voiceover session. The video sees The Joker (Hamill), Harley Quinn (Sorkin) and Superman (Baldwin) in action, along with a Q&A session with the actors.
The DLC is the first PvP update that DC Universe Online is getting since the game released, way back when. The Last Laugh will add plenty of multiplayer action in the Safe House and Headquarters. Along with that, there will be new new Light-Powered and Kryptonian Legends PvP characters and a new weapon, The Shield.
The Last Laugh will be available for Free and Premium gamers to buy on PSN for PlayStation 3 owners, and on DCUniverseOnline.com for PC players. But, if you're a Legendary member of DCUO, you'll be able to download the pack for free! The Last Laugh is out tomorrow, 19th June.