New Assassin's Creed III Independence Trailer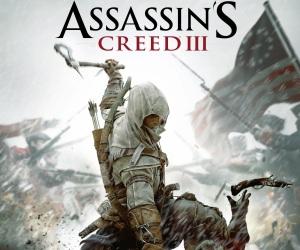 Ubisoft Montreal have put together a brand new trailer for the hotly anticipated third main game in the Assassin's Creed series – this time set in North America during thr American War of Independence.
As it is just a few days before the 4th July – the day that all Americans celebrate their emancipation from the British Empire – the new trailer has been aptly named "Independence". The video shows some brutal clips of the death and destruction that takes place during the war, and seeks to remember the fallen.
July 4th, 1776 : The thirteen American colonies proclaim their Independence against the British crown.
It's now time to remember these dark times of the American history, and ignite the revolution.
Out of the embers of this burning village, a new assassin will rise.
Born of Mohawk and British descent, his fight for freedom and justice will be forged in the flames of revolution.
See the new trailer in all its glory below:
Assassin's Creed III is due for release on October 31st 2012, for Xbox 360, PlayStation 3, PC and Wii U.