Check Out the Official Launch Trailer for Zombie Puzzler Deadlight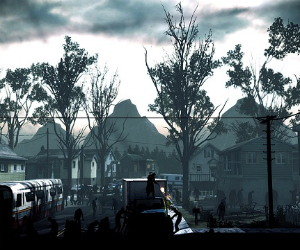 Microsoft and Tequilla Works have just released the official launch trailer for zombie puzzle platformer Deadlight, step inside and take a look!
Curiosity got the better of you then did it? Good for you! Before you check out the trailer, let me fill you in on all things Deadlight.
Deadlight is being mooted by the games developer, Tequila Works, as the first ever Zombie Puzzle Platformer, that's a pretty specific genre, but we'll let them have that one this time. It's a game that looks like a Shank/Limbo love-child, and our very own Colm Ahern reviewed it just the other day;
"Deadlight looks beautifully bleak. On a 2D plain, Tequila Works have created depth in a lively background that is playing second fiddle to the action. As Wayne has a left-to-right playground, you can see Shadows in the distance, chomping on some poor innocent, or roaming around looking for their next victim. As soon as the zombies notice the park warden, they will walk into the foreground to try and get a taste of some Canadian meat."
You can check out Colms full review, here.
But what's that you say? You want MORE? Ok, click HERE and you can check out the first ten minutes of Deadlight. We are so good to you, right?
Oh, and here is the trailer you came in here for in the first place! Stay tuned to GodisaGeek for more Xbox Live Arcade flavoured goodness in the coming weeks.