The Godcast: Season 4 Episode 29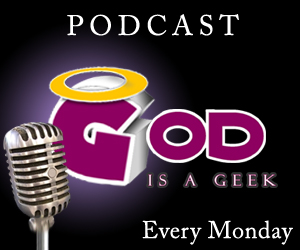 Yet another Monday births episode 29 of Season 4 of the Godcast!

The gang talk about the news as always, with a heavy dose of Fez chatter and some Steam Sales discussion, before chatting about what games they've been playing this past week. The Nintendo 3DS XL is also a topic of discussion, but is the verdict a yay or a nay?
If you want to follow any of the guys on Twitter, it's pretty easy to do so. Adam is @JebusF, Calvin is @CR, Ryan is @FoolishUK and Lee is @WhiteSpyderZero.
Show Notes
Please remember to rate us in iTunes too (it only takes a few seconds!), as that makes us very happy.
Subscribe to the GodisaGeek podcast via iTunes or Feedburner, or download the MP3 file (right click, then save). You can also listen to our show on Stitcher, right here.