Gran Turismo 5: Academy Edition Announced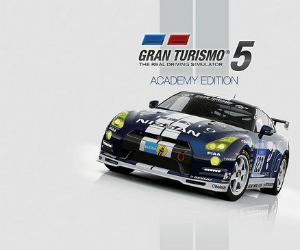 In celebration of the GT Academy, Polyphony Digital are to release a special edition of Gran Turismo 5, in the form of the Academy Edition.
The GT Academy takes normal, albeit very fast, racing game players and gives them a shot to race for real.
The new edition will include all the DLC released for the game so far, as well as a special Nissan GTR.
Gran Turismo creator, Kazunori Yamauchi had this to say:
GT Academy has captured the imagination of many Gran Turismo fans. People can now see that it is possible to make the switch from being a fast gamer to become a real racing driver. We wanted to mark the tremendous success of GT Academy with the very latest version of GT5.
Gran Turismo 5: Academy Edition will be available exclusively on PS3 September 26th.