Halo 4: Forward Unto Dawn Web-Series Teaser Trailer now Live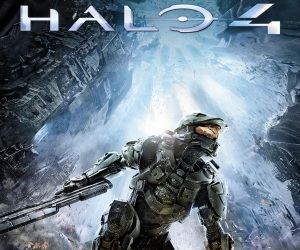 The Halo team, along with the new Machinima Prime Channel can proudly bring gamers a new teaser trailer for the upcoming Halo live-action digital series, Halo 4: Forward Unto Dawn. The teaser is now available to view on Machinima's YouTube channel and also on the exclusive Halo information channel: Halo Waypoint.
Halo 4: Forward Unto Dawn" is a live-action digital series that takes fans back to the terrifying beginning of the Human/Covenant war,  when the Master Chief inspired a young cadet who would eventually become a leader aboard the UNSC's greatest vessel: the UNSC Infinity. "Halo 4: Forward Unto Dawn" tells a story leading into the events of "Halo 4," the biggest entertainment event of 2012.
Created in partnership with top Hollywood talent from film, television and new media, "Halo 4: Forward Unto Dawn" brings a brand new "Halo" story to life on a scale never before seen in the "Halo" Universe.   The series will debut this October on Machinima Prime and on Halo Waypoint as a five episode series.  The "Halo 4" Limited Edition game will include access to the "Halo 4: Forward Unto Dawn" Special Edition via Halo Waypoint, with never-before-seen bonus footage, as well as exclusive fiction and behind-the-scenes content.
The Halo team have also announced that fans should keep a close eye on the happenings at the San Diego Comic-Con – which is running between 12-15 July – as they will be revealing more details of the series, as well as the full trailer. The series will begin in October this year. Fans of the Halo series really will be spoiled this year – what with the new series and the new game – this is going to be a big year for Master Chief et al.
Check out the teaser below:
Halo 4 is set for a November 6th release, exclusively for Xbox 360.